Genres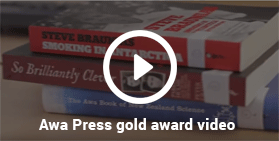 John Daniell
John Daniell was born in New Zealand, and educated both there and in England. After studying English at Oxford University, he worked as a journalist for Radio New Zealand's Morning Report and Capital Television.
His early rugby career included playing for England Schoolboys (1990), New Zealand Under 19s (1991), New Zealand Colts (1992), Marist St Pats (1992-97), Oxford University (Blue, 1992-94) and Wellington Lions (1994-96). In 1996 he turned professional, playing for French clubs Racing (1997-2000), Perpignan (2000-2003) and Montpellier Hérault (2003-2006).
Currently a free-lance journalist, his articles have appeared in The Observer, The Sunday Telegraph (UK), The Evening Post, The New Zealand Listener, and French publications Rugby and La Semaine du Roussillon. He lives in Montpellier, France with his girlfriend, Marion Chaulet. He has a daughter, Chloé.
Photo: Denis Rouvre from 'Broken Faces' series.
---
Books by John Daniell