Genres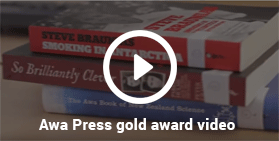 John Stenhouse
John Stenhouse is Associate Professor in the History Department, University of Otago, where he teaches the history of science.
Recent publications include Disseminating Darwinism: The Role of Place, Race, Religion and Gender, co-authored with Ronald Numbers (Cambridge University Press, 1999) and Building God's Own Country: Historical Essays on Religions in New Zealand (Otago University Press, 2004).
His next book will be on the role of Christian missionaries in the making and spreading of modern Western science.
---
Books by John Stenhouse