Genres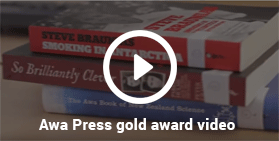 Matt Visser
Matt Visser was born in Wellington and studied at Victoria University before completing a PhD at the University of California at Berkeley.
He remained in the United States for 24 years, with post-doctoral stints at the University of Southern California and at Los Alamos National Laboratory before moving to Washington University in Saint Louis.
In 2003 he returned to Victoria University to take up a position in the mathematics department. His research focusses on general relativity, black holes and cosmology.
---
Books by Matt Visser