Genres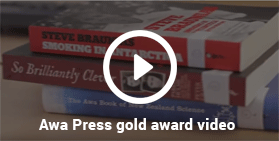 Tom Barnes
Tom Barnes is Deputy Vice-Chancellor (Research) and Professor of Physics at the University of Auckland. After completing a PhD in the United Kingdom, he worked in the field of fluid dynamics, and in 1981 came to New Zealand to join the Department of Scientific and Industrial Research (DSIR) in the Physics and Engineering Laboratory, in charge of the optical manufacturing workshop.
From 1987 he worked in Japan on optical research, returning to take up a lecturing position at the University of Auckland. He holds several patents, and collaborates in research with Industrial Research Limited and universities in New Zealand, the UK and Japan.
He currently serves on the boards of the Foundation for Research, Science and Technology, Auckland UniServices Ltd and the Liggins Institute.
---
Books by Tom Barnes