Genres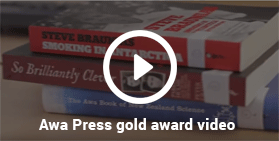 Goneville
By
Nick Bollinger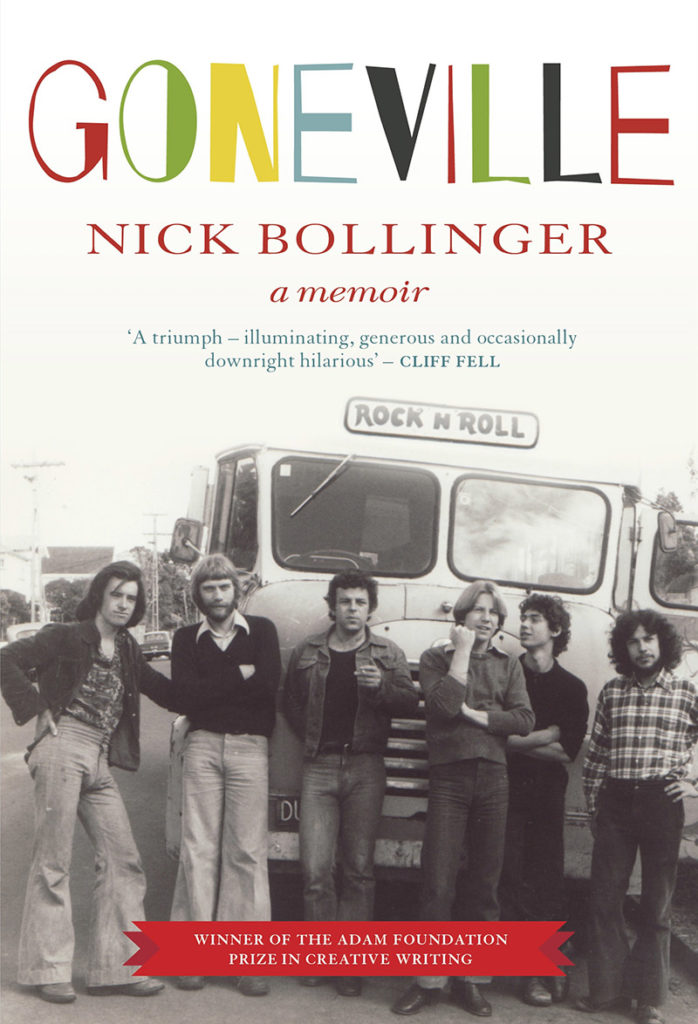 $39.00 ~ Print


$19.50
~ E-book
Format: epub mobi
In his award-winning memoir, New Zealand writer and musician Nick Bollinger talks with complete candour about his unorthodox childhood, his obsession with music, the impact of a family tragedy, and the journey that would decide the course of his life. Bollinger was just 18 when he went on the road with the band Rough Justice and its smoky-voiced, charismatic leader Rick Bryant. The next two years were sometimes uplifting and exciting, other times enervating and depressing. It was the 1970s and pot was plentiful. Often, though, the band was short of other things: money, food, shelter, and petrol for its increasingly ramshackle, broken-down bus.
Goneville is both a coming-of-age story and an intimate look at the evolving music scene in '70s New Zealand. It shows how this music intersected – sometimes violently – with the prevailing culture, in which real men played rugby, not rock. Nick Bollinger draws on his own experiences, seeks out key players and unsung heroes and vividly portrays a divided country, set to shatter apart for a generation.
Winner of the Adam Foundation Prize in Creative Writing.
Available now!
Reviews, interviews, author events
"A triumph — illuminating, generous and occasionally downright hilarious"
CLIFF FELL
"A teenager with the music bug and the freedom to roam discovers an alternative society, of rebels and refugees, musos and marijuana."
CHRIS BOURKE
"No stone (or stoner) unturned … New Zealand music history at its finest"
KARYN HAY
"There is some fine writing here. In one bravura section, Bollinger sets himself the challenge of conveying in words the experience of hearing a performance by Mammal that no one is ever likely to hear. He succeeds brilliantly."
PAUL LITTLE, North & South, 01 Feb 2017
"Nick Bollinger's Goneville is a GREAT read"
MEL HOMER and MIKE PURU, TV3's The Café, Dec 16, 2016
"This is a memoir that is all the better for experience, for paying acute attention and for relishing the glint and trigger of words. I seriously hope to read another book penned by Bollinger, he is so very, very good."
PAULA GREEN, Sunday Star-Times, 15 Jan 2017
"… part memoir, part history of a decade of music that was sparsely recorded, so often forgotten."
NIKKI MACDONALD, Dominion Post Weekend, 24 Dec 2016
"Bollinger claims he didn't set out to write a memoir … but some of the book≠s crispest, most evocative writing is about personal moments … Goneville is steeped in band lore."
JAMES BELFIELD, NZ Listener, 14 Jan 2017
Interviews:
RNZ Saturday Morning with Kim Hill on Goneville
Read an extract from the book on Radionz.co.nz
Nick Bollinger on TV3's The Cafe with Mike Puru and Mel Homer
Off the Tracks podcast with Simon Sweetman and Nick Bollinger
Articles:
Alternate Realities: Nick Bollinger in CANVAS Magazine
Spinoff: Goneville, a Rock'n'roll memoir
ISBN
: 978-1-927249-54-3
Published
: December 2016
Category:
Art, Cinema, Music
,
Biography/Memoir
,
History
---