Genres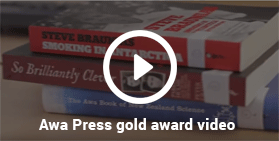 Helen Kelly: Her Life
By
Rebecca Macfie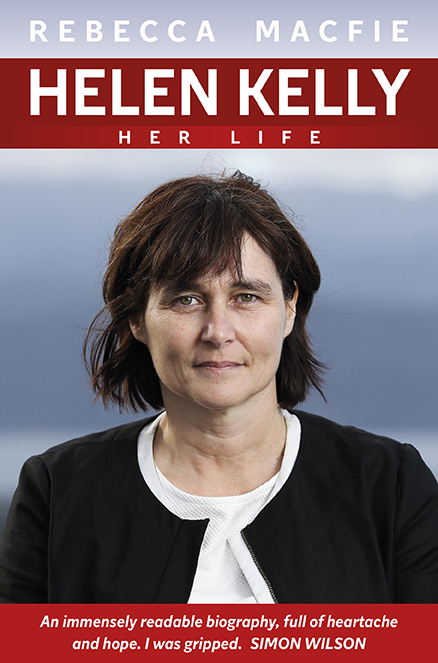 $50.00 ~ Print


$25.00
~ E-book
Format: epub mobi
AVAILABLE NOW! Listen to Rebecca Macfie's interview with Kim Hill on Radio New Zealand:
https://www.rnz.co.nz/national/programmes/saturday/audio/2018796544/rebecca-macfie-the-life-and-times-of-helen-kelly
When Helen Kelly died on a Wellington spring night in October 2016, with her partner by her side and a bunch of peonies, the first of the season, by her bed, Aotearoa New Zealand lost an extraordinary leader. Kelly was the first female head of the country's trade union movement, but she was also much more: a visionary who believed that all workers, whether in a union or not, deserved to be given a fair go; a fighter from a deeply communist family who never gave up the struggle; a strategist and orator who invoked strong loyalty; a woman who could stir fierce emotions. Her battles with famous people were the stuff of headlines. She took on Peter Jackson, the country's icon. She was accused in parliament of doing 'irreparable damage' to the union movement, and by employers of exploiting the bereaved families of dead workers. While many saw her as a hero, to others she was 'that woman', a bloody pain in the neck.
In this brilliant book, award-winning journalist Rebecca Macfie takes you not only into Kelly's life but into a defining period in the country's history, when old values were replaced by the individualism of neo-liberalism, and the wellbeing and livelihood of workers faced unremitting stress. Through it all, Helen Kelly stood as an electrifying figure.
Rebecca Macfie is a journalist and the recipient of more than 20 major writing awards. She is the author of the acclaimed best-selling, multi-award-winning book Tragedy at Pike River Mine: How and why 29 men died. With a 32-year career in journalism, Rebecca was most recently a senior writer at NZ Listener. She lives in Christchurch.
Advance praise 
'A searing modern history not just of a brilliant leader but of the
struggles of the union movement and the erosion of workers'
rights in the modern age. Clear-eyed and powerfully written, this
is a book every New Zealander should read. Much more than a
biography of a brilliant leader, Macfie has crafted a compelling
analysis of the carnage caused by Rogernomics and New Zealand's
descent into a low-waged, unequal society'
– Kirsty Johnston, journalist, Stuff
'An immensely readable tale of politics, heartache and ferocious
charm. This is gifted storytelling, rich in political history, immensely
readable and important, a great book about a true working-class
hero and perhaps the greatest political leader of our time'
– Simon Wilson, journalist, The New Zealand Herald
'This vivid biography of Helen Kelly, champion of people, is also an
insightful portrait of our nation. It will inspire many of us to keep
fighting for a fair economy and just society, which we need now
more urgently than ever'
– Rod Oram, business journalist
ISBN
: 978-1-927249-74-1
Imprint
: Awa Press
Pages
: 400
Illustrations
: 70
Published
: May 2021
Category:
Biography/Memoir
,
History
,
Politics/Issues
---