Genres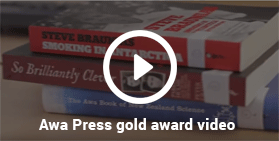 How Bizarre: Pauly Fuemana and the song that stormed the world
By
Simon Grigg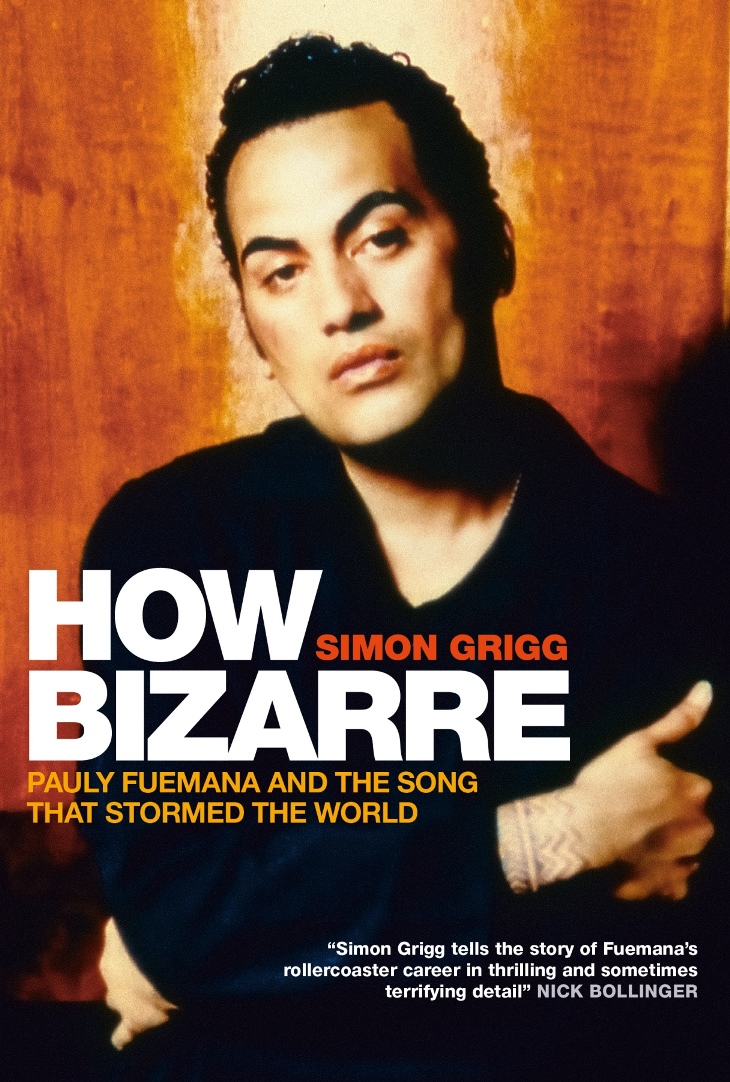 $38.00 ~ Print


$19.00
~ E-book
Format: epub mobi
Pauly Fuemana of the group Otara Millionaires Club (OMC) was the charismatic singer and creator, with producer Alan Jansson, of the hit record How Bizarre. After the record's release in 1995 it stormed to number one in New Zealand, Australia, Canada and European countries and Fuemana appeared twice on Britain's top-rated TV show Top of the Pops. It was named Single of the Year at the New Zealand Music Awards and remains the country's most internationally successful indie record of all time, having sold over 4 million copies and appeared on at least 100 compilations.
Despite the song's phenomenal success, Fuemana was deeply troubled and found fame hard to handle. His friend, mentor and owner of his record label Simon Grigg gives a riveting blow-by-blow account of the singer's life and the song's beginnings, runaway success, and effect on Fuemana and the people around him. Along the way there are fascinating and often shocking insights into the ruthlessness of the music industry. This is an inside story never told before.
Reviews, interviews, author events
"How Bizarre was a great record and this is an important book. Best of all it is written in such a way that you just can't put it down. I powered through it enthusiastically in just two sittings… so I would have time to read it all over again. Immediately."
GRAHAM REID, Elsewhere
"Music writer-broadcaster Nick Bollinger had been working on a piece about Fuemana and OMC for AudioCulture. He asked Grigg if he had any source material. Grigg gave him his manuscript. Bollinger showed it to Awa Press. A music book was born and not just another music book. It's possibly the first insider's account of New Zealand and international pop industry politics… it's a riveting read."
RUSSELL BAILLIE, Weekend Herald
To read the full interview click here.
"How Bizarre sent shock waves around the globe. Anyone wanting an insight into the politics of pop music should read this book."
GRANT SMITHIES, author of Soundtrack
"Simon Grigg reveals the machinations behind the making and tragic unmaking of a hit singer in this frank memoir and industry exposé."
CHRIS BOURKE, author of Blue Smoke
"A great read about how Pauly Fuemana got to the top of US sales charts via Auckland, Sydney and London."
MURRAY CAMMICK, music broadcaster, founder of Southside and Wildside Records
"No one alive is better qualified to tell as much of the story of the first really, really big international New Zealand hit song than all-round musical godfather Simon Grigg, who was there at the start and for much of the way through."
PAUL LITTLE, North and South
Other Articles and Interviews
To watch an interview with author Simon Grigg on Seven Sharp click here.
To listen to some fantastic radio interviews:
RadioLIVE interview with author Simon Grigg
Radio NZ interview with author Simon Grigg
Coast FM interview with author Simon Grigg
ISBN
: 978-1-927249-22-2
Published
: August 2015
Category:
Art, Cinema, Music
,
Biography/Memoir
,
History
---