Genres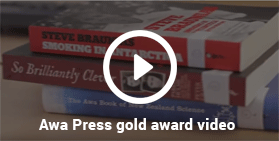 One Magic Square
By
Lolo Houbein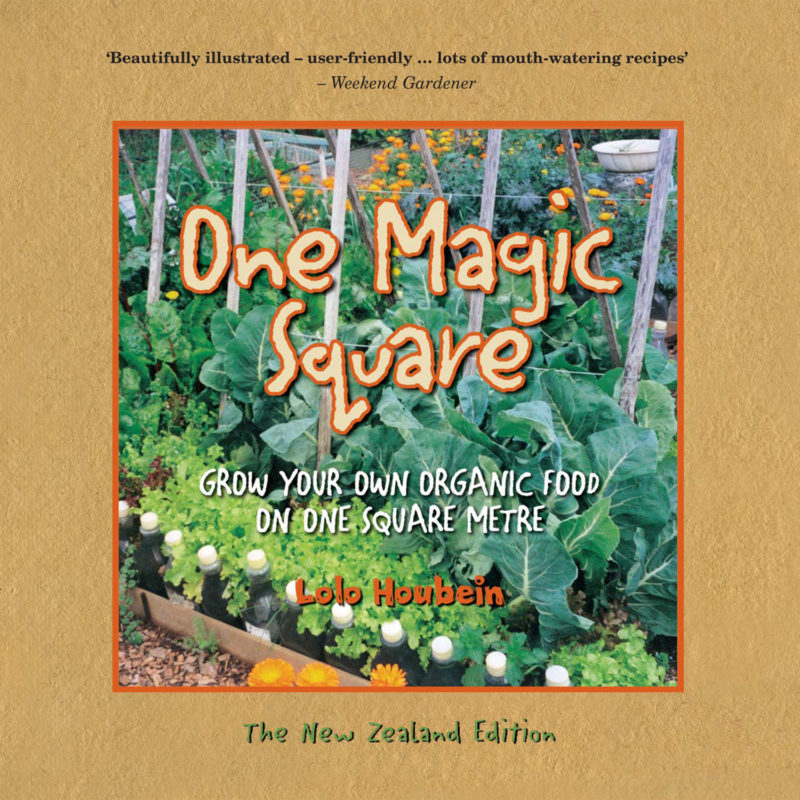 $45.00 ~ Print


This inspiring book has caused a big buzz overseas. Its secret of success: anyone can start growing their own food in a matter of minutes. There are no fancy photos, no complicated instructions … just down-to-earth, easy-to-follow ideas for square-metre plots. The author, Lolo Houbein, has a tremendously engaging personal voice and hundreds of wonderful and economical ideas for growing and eating your own food including recipes you will want to rush off and make immediately. One Magic Square includes:
 Thirty ideas for food plots.
 Advice on preparing the essentials soil, compost and mulch.
 Chemical-free ways of deterring pests and controlling weeds.
 Complete organic growing notes on individual vegetables, herbs and fruit trees.
 Seed-saving and other ways to keep down the food bill.
 A wealth of delicious recipes from Lolo's family cookbook.
Print edition: Available at all good booksellers in New Zealand, Australia, US and Canada. Other customers, please order directly below.
Ebook edition: Available from e-tailers worldwide, including (but not limited to):
Reviews, interviews, author events
Winner, Gourmand World Cookbook Award For Best Innovative Cookbook, 2008
Shortlisted, Le Cordon Bleu World Food Media Award For Best Food Book, 2010
"The local version of the international publishing phenomenon shows you how to start growing food for your family with minimal fuss or expense." – Next
"With personalized tips and great recipes, it proves you don't need an acre to fill your fridge" – New Idea NZ
"[One Magic Square] is causing a buzz, and quite rightly. [It] is an engaging and motivational guide to growing your own food. Unlike most other gardening books, this one is very easy to follow – Lolo tells you exactly what to do – and contains a series of brilliant plot designs to suit every taste." – Sumptuous
"…practical, realistic and hugely informative…There's even planting plans, and recipes employing all the favourites as well as less familiar food crops- no wonder the book has won cookbook and food media awards…warmly recommended to any learner gardener and also experts who just take pleasure in good garden writing."
– Southland Times
"This timely guide will assist first-time and experienced gardeners take control of their own food supply at a time of … increasing fuel and food prices. Food gardening is the most intelligent adult endeavour on Earth – Lolo Houbein shows you how to do it, and why you should." – EcoVoice
"Lolo Houbein knows that most food-gardening attempts fail because the average person thinks too big, planning plots big enough to feed the neighbourhood. She has come up with a brilliantly easy-to-follow premise, a one-metre-square plot that enables you, with very little initial work, to start producing food." – Memorable TV
"I love this little book! The entire family can join in the fun with garden areas this size. They are also easy for children to manage, and even design their own personal garden space. You'll learn how to create at least five different varieties of salad gardens … a garden area planted with items rich in Omega-3 vitamins, and several ideas for a "stir-fry" garden. Even a "Pizza Plot" the kids are sure to enjoy. So, if you are wanting to begin gardening, but wish to take things in small bite-size portions or get the entire family on board … this is the book for you." – Small Town Living
"The thirty 'Magic Square' garden plots offer plenty of ideas, from a simple salad garden with a variety of lettuces, to gardens for soup, stir fry, root crops and more." – San Francisco Chronicle
"The writing is humorous, straightforward and persuasive about the desirability of growing your own food for health and pleasure, and to help sustain the planet by reducing food miles … If you don't own a book about growing food, this is the one to buy. Indeed, I'd recommend it to experienced gardeners too, for its wealth of fresh ideas."
– South Australia Life
"One Magic Square is the definitive book for the new gardener who wants a supply of fresh salad greens, herbs, vegetables and fruit trees in their own backyard, or for someone like me who is hooked already on a vege garden. Everything you need to know to take the "too hard" out of gardening is here."
– Margaret Beverland, Bay of Plenty Times
"an inspiring book for people new to vegetable growing and also offers fresh ideas for the more experienced."
– Louise Frampton, Central Otago News
"Reading this book made me want to rush outside and dig a square-metre garden bed"
– Your Home Garden
"An ideal book for those new to vegetable gardening, particularly those unsure how to take the first step and also a useful reference guide for the experienced food gardener."
– http://www.organicpathways.co.nz/garden/story/668.html
ISBN
: 978-1-877551-02-4
Published
: September 2010
Category:
Gardening
---