Genres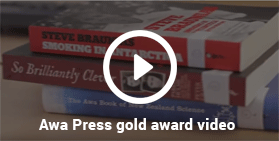 Stonehenge Aotearoa: The Complete Guide
By
Richard Hall
,
Kay Leather
,
Geoffrey Dobson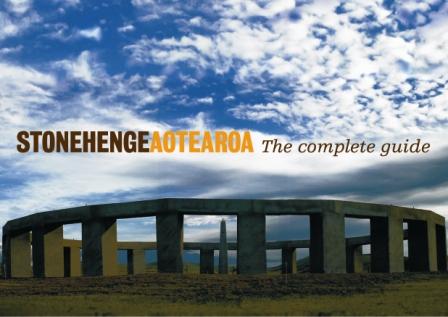 $20.00 ~ Print


Stonehenge Aotearoa, set in the rural countryside of the Wairarapa, is unique in New Zealand and internationally as a place of science and wonder. This beautiful, fully illustrated colour guide book takes you on a tour of this inspiring structure – and the amazing prehistoric monuments which inspired its creation.
When members of the Phoenix Astronomical Society set out to create in New Zealand a modern version of the 4000-year-old Stonehenge on England's Salisbury Plains, they decided it would be not a replica, but a modern interpretation – Stonehenge as it might have been had it been built in the Southern Hemisphere, at this particular latitude and longitude.
What would such a structure reveal about the movement of the sun, the stars and the planets? What could be learnt about the mythologies of ancient peoples? And what insights gained into the amazing voyages of discovery, both real and imaginative, that have brought the human race to the present day?
This astonishing project has been assisted by the Royal Society and the New Zealand government's Science and Technology Development Fund. The aim is to encourage everyone, irrespective of background, age or ethnicity, to become inspired by science – particularly astronomy – and gain a greater understanding of the physical universe around them. Stonehenge Aotearoa shows in a captivating way the links between astronomy, archaeology, anthropology, history, the social sciences and Maoritanga – Maori customs and beliefs.
Stonehenge Aotearoa: The Complete Guide will introduce you to a new way of looking at the world around and above you. It includes:
* How to use Stonehenge Aotearoa to observe the sun, moon, stars and planets * Maori star lore and and Pacific navigation by the stars
* Constellations, eclipses and other wonders of the night sky
* Descriptions of other equipment on site, including the telescope of legendary television astronomer Peter Read
* Fascinating information about the original Stonehenge in England – and other prehistoric stone circles, statues and monuments around the world.
Richard Hall is the author of the brilliant Awa Press best-seller How to Gaze at the Southern Stars
ISBN
: 9780958253871
Pages
: 56
Published
: February 2005
Category:
History
,
Popular Science
,
Travel & Travel Guides
---