Genres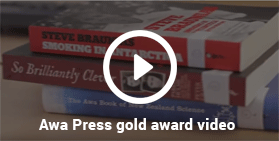 The Colour of Food: A Memoir of life, love and dinner
By
Anne Else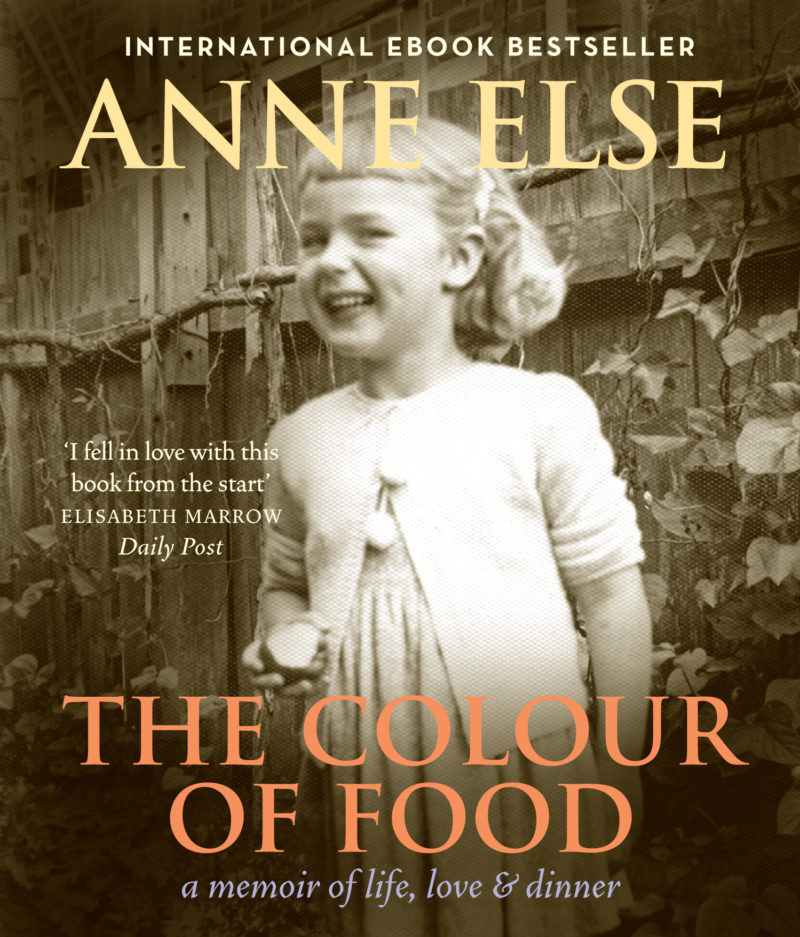 $35.00 ~ Print


$17.50
~ E-book
Format: epub mobi
Anne Else loved eating, but when she married at 19 she'd never cooked a meal. Despite a shaky start she became an enthusiastic cook – with a little help from Nancy Spain, Katharine Whitehorn, Elizabeth David and the Duchess of Windsor. In this captivating memoir, Else takes you inside her life, from marriage and motherhood through divorce, remarriage, discovery of her birth mother and enduring the heartbreaking deaths of family members, to making new friends through her fabulous food blog.
Purchase the print edition below, or click here for the ebook edition.
Reviews, interviews, author events
AWARDS
Anne Else is a top-five finalist at this year's Culinary Quill Awards! A great honour and much-deserved. Click here to find out more about the awards and the finalists.
---
Food bloggers have written some fantastic reviews of The Colour of Food. Read one here and here.
You can hear a lovely interview with Anne Else by Kathryn Ryan on Nine to Noon here.
Mary McCallum has done a wonderful review, which you can listen to here.
"I fell in love with the style of this book from the start…it is an absolute delight to read this delicate 123-page morsel of a book that leaves a lingering taste of a meal lovingly shared and enjoyed."
ELISABETH MARROW, DAILY POST ROTORUA
"For some, a blurb from New Zealand's best food writer, Lois Daish, will be sufficient inducement to delve into this delightful book. The text is searchable, and the facilities to bookmark, highlight and make notes are welcome and especially useful for a book about food."
PAUL LITTLE, NORTH AND SOUTH
"This is a deliciously engaging ebook…[Anne Else] writes beautifully about food memories, good and bad, and interweaves funny, interesting, and at times sad stories about people in her life. The recipes mentioned are collected at the end, by the time you finish this life-affirming memoir, you'll feel like those recipes have been passed on by an old friend."
SHELLEY HOWELLS, KIA ORA
"This celebratory feast of birth, death, food and life is much more than the descriptors – it's a beautifully balanced multi-course meal, with ingredients sourced from the acreage of Anne's life and spiced with her ready wit. Seriously good writing is Anne's staple, with well-blended handfuls of humour, social commentary and a couple of dozen recipes included."
RUTH BRASSINGTON, SCOOP
"[The Colour of Food] is a juicy, very well written book that is a pleasure to read and maybe to eat… Bravo Anne Else!"
MICHAEL MORRISSEY, INVESTIGATE
ISBN
: 978-1-927249-15-4
Published
: September 2014
Category:
Biography/Memoir
,
Food & Wine
---