Genres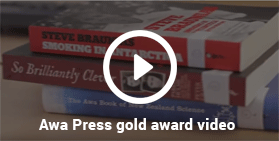 Tragedy at Pike River Mine: Updated edition 2022
By
Rebecca Macfie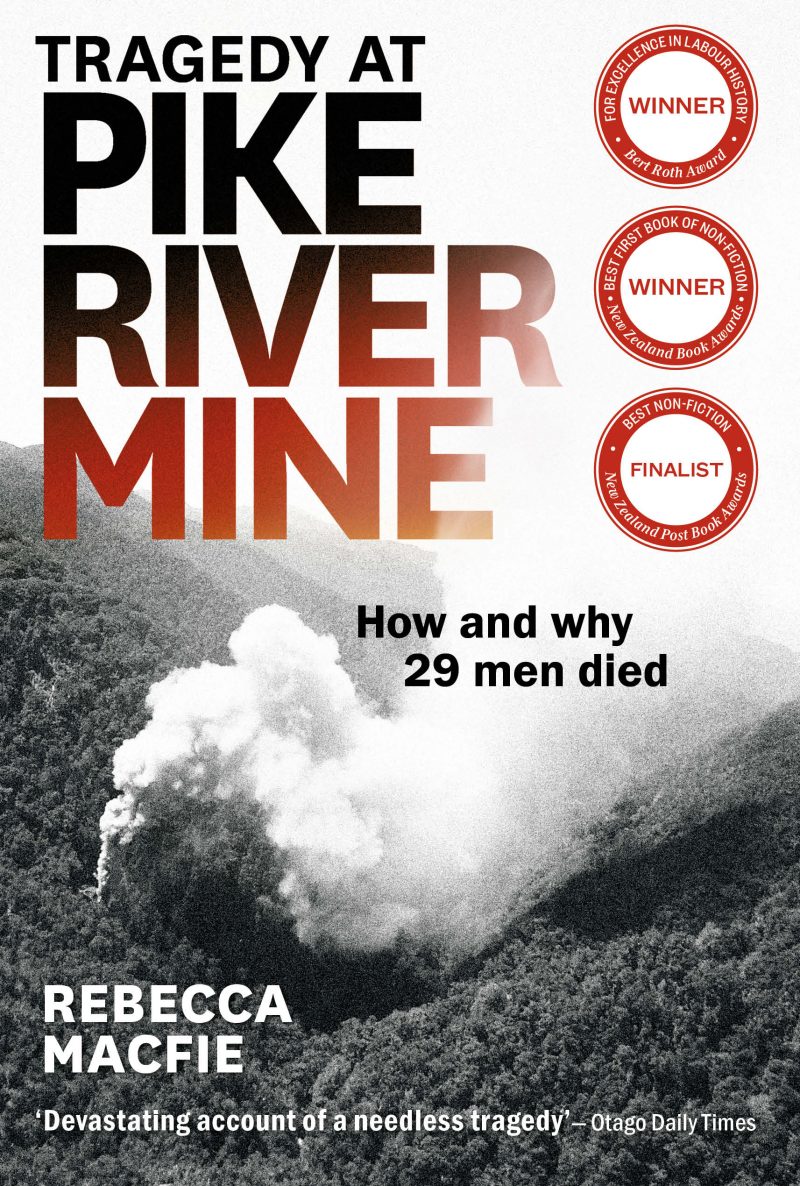 $45.00 ~ Print


UPDATED EDITION 2022 – coming soon. Buy your copy today. Free postage within NZ.
WINNER Best First Book of Non-fiction, New Zealand Society of Authors Award
FINALIST New Zealand Post Book Award for Non-fiction
WINNER Bert Roth Award for Excellence in Labour History
WINNER Australiasian Institute of Mining and Metallurgy Award
New Zealand Listener 100 Best Books 
On a sunny afternoon in November 2010, a massive explosion rocked the underground Pike River coal mine, deep in a mountain range in New Zealand's South Island. A hundred and one minutes later two ashen men stumbled from the mine's entrance. Twenty-nine men remained trapped inside. Samples revealed extremely high levels of carbon monoxide in the mine and the presence of fire, conditions deemed unsurvivable. For five agonising days the men's families and friends waited and prayed until, after a second violent blast, all hope was extinguished.
Tragedy at Pike River Mine is a dramatic, suspenseful account of a disaster that shook the nation – and the world. Pike River was no ordinary mine. It had been touted by the company and by government ministers as a showcase of modern mining. Shares in the company had been rapidly taken up by investors, swept away by predictions of extraordinary returns. Beneath the hype, though, lay mismanagement, mistakes and wilful blindness that would cost men their lives. Based on extensive research and over a hundred interviews, this powerful book provides chilling insights into the causes of the tragedy, and puts a human face on the people who suffered, and suffer still.
Rebecca Macfie is a senior writer with New Zealand Listener. She was previously a senior writer and deputy editor of The New Zealand Herald's The Business, editor and deputy editor of Unlimited magazine, and has written extensively for The Independent Business Weekly and National Business Review. She has 25 years' experience in journalism and has won many awards.
Print edition: Available at all good booksellers in New Zealand, Australia, US and Canada. Other customers, please order below.
Ebook edition: Available on this website and from e-book retailers worldwide.
Reviews, interviews, author events
Watch a TV3 story and interview with Rebecca Macfie here.
Listen to Andrew Patterson interview Rebecca Macfie on RadioLive here.
Richard Langston interviews Rebecca Macfie on Saturday Mornings on Radio New Zealand National
Read articles about Tragedy at Pike River Mine published in the New Zealand Herald including an extract, in The Listener, the National Business Review, the Sunday Star Times and Otago Daily Times. Various articles about the book were published in The Dominion Post, The Press, plus an extract which also ran in The Timaru Herald and The Daily News (New Plymouth). Stuff also published three articles, which can be read here, here and here
Rebecca Macfie speaks with Duncan Garner on RadioLive.
Listen to Rebecca's Documenting Disaster talk at the NZ Festival 2014 here.
From the first page this book grabs the reader and takes them on a coal-ride of horrific proportions, reminding us of forgotten moments, contextualising events. And then there's revelation after revelation. NEW ZEALAND POST BOOK AWARDS 2014 (Read more from the New Zealand Post Book Awards judges' thoughts here.)
Listen to 3 NEWS interview Rebecca on her New Zealand Post Book Award win here.
Rebecca Macfie's compelling account of the Pike River Mine disaster combines outstandingly thorough investigative journalism and impassioned anger at the succession of botch-ups which enabled this avoidable tragedy to occur. Without the painstaking research and exhaustive interviewing which lie behind its passionate advocacy, the book might have seemed unbalanced. Just as, without the anger and passion which imbue the book, the complex and many-faceted facts of the case might not have fully come alive. In combining the two so effectively, Macfie has produced a first-rate piece of current affairs journalism which deserves to be read by all New Zealanders. Among all the complexities of government and corporate policy and decision-making, however, Macfie never loses sight of the human dimension of the tragedy – the lives lost and the families shattered.
NZ POST BOOK AWARDS JUDGES' REPORT
Macfie capably dissects the corporate culture, explains the mine environment and deals compassionately with the personal stories of the victims and the loved ones they left behind…This book is a must-read for all those who find it incomprehensible how such an event can occur in the 21st century in our supposedly developed, modern nation.
VICTOR BILLOT, OTAGO DAILY TIMES
Lucid, exhaustive, enraging
GUY SOMERSET, LISTENER
ISBN
: 978-1-927249-78-0
Published
: November 2021
Category:
Essays/Journalism
,
History
,
Politics/Issues
---